I have been to so many flying sites and run countless mountain trips, but Tapalpa would be tops in my book for the full range of great thermal flying and an amazing town and adventures.   For starters, a flight to Guadalajara from most USA locations is relatively inexpensive and not bad time-wise.   Tapalpa is about 2 hours drive time from Guadalajara.  Better yet, Tapalpa is super real, not a tourist location.   In all of the trips I have done there, you rarely run into tourists from anywhere but Mexico.   Pilots are surprised at the great variety and  food quality.  Last year, 2018, we added a new site called El Rinćon.  On the first flight of week 4, 3 pilots flew together 50 miles to the north and Evan Cohen set the site record for Tandem there.  El Rinćon is about 1.5 hours from Tapalpa, so when the winds favor that site, we do day trips there.  We also try each week to visit Colima at least once.   Colima is about 2.5 hours south and I include a hotel there if we choose to spend the night.
Flying Tapalpa, El Rincon and Colima
Tapalpa
Flying in the Tapalpa is perfect for learning to thermal.   The launch is about 2,500 feet above the main LZ.    The LZ is huge, flat and our driver/s will go get you should you dive down quickly.  If you get up at all, the flat area below the ridge runs both to the north and south from launch and large LZs are available, not far from the highway.  But better yet, the launch is about 8 miles east of the city of Tapalpa, where we stay.   Between the launch and town, along the road to launch, it is mostly flat farms and such with abundant LZs along the way.   There is even a nice LZ for top landing a 5 minute walk from launch.
Gravidad Cero (English – "Zero Gravity") launch is perfect.   I have seen 5 or 6 gliders side by side, ready to launch.   There is a per day fee to fly here, this is included in our tour.   There is a free launch, La Ceja ( Say-ha ) about 1/2 a mile to the South and it works, but only allows 1 glider at a time to launch.   They have a nice little restaurant there serving Pizza and Burgers etc. if you get hungry at Gravidad Cero, you can walk over in less than 10 minutes.
The launch is about 7,100 ft MSL and the ridge runs 20 miles to the north.   The ridge increases to about 9,300 ft around the 20 mile mark, just before dropping off to the valley floor.   On some of the best days,  a convergence can set up above this ridge and there are roads on top too.
El Rincon is a possible day trip.   Just 1.5 hour drive from Tapalpa, El Rincon, is a great site for XC.   El Rincon faces south and often a cloud street lines up with the ridge behind you at launch that runs nearly 50 miles.   There are suitable sugar cane fields that have been recently cleared for landing below launch.
The thermal flying in Tapalpa can be big, but not too big.   In Valle de Bravo, each year, you hear about reserve tosses every week.   Tapalpa is much more friendly.   In the tours I have done, student pilots usually go higher than they have ever gone before.   I know one pilot that got to 16,000 there, but on the tours I have done, 14,000 was done once and most weeks every pilot at one point or another gets to 10,000 or higher.   After getting comfortable with the site, flying a first XC to the town between launch and Tapalpa, takes you to La Frontera that has a couple large LZs walking distance to Taco Stands where you can get food while you wait for the driver to come pick you up.   If you come us short on the way, there are LZs along the highway for an easy retrieve.
We also go each year for a day to Colima, 2.5 hrs south for a day and fly at a site called La Cumbre.  In the main video below, there are scenes of flying there.   Colima has a launch like no other.  Built by the Mexican Government, it is a perfect slope and covered in AstroTurf.   The flying there can be just as amazing as Tapalpa.
Colima
We usually do one road trip south to Colima.  From Tapalpa, it is about 3 hours, but it is just over 2 hours after you pass the Tapalpa LZ.   Colima has two volcanoes next to it, one is active.  Video of flying site at Colima is below.  The Mexican government built this amazing launch for the local pilots.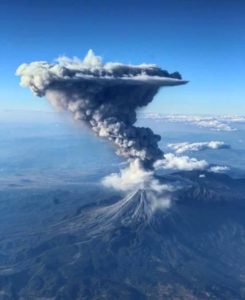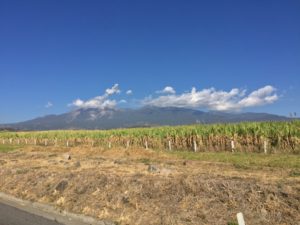 Colima Volcano (the one on the left), erupting, as we drove past.

Tapalpa City
Tapalpa has "historic" status.   All of the buildings are painted the same colors.   There is a "Centro" area in the town with businesses and restaurants offer native arts and clothing, as well as exotic gifts etc.   There is a street lined with Taco stands and local food that you can eat at for near nothing.   If you want to go fancy, there are some nice restaurants as well, but you will be amazed at the lack of cost.   You could walk around the town for a day or two and find many cool stores outside of the centro as well.
Tapalpa has the reputation of being a "magic" town.   In fact, they call it "Pueblo Magico".   Until you go there, it might seem that this is hype, but after spending about 8 weeks there in the past 5 years, I am a believer.

Non-Flying Activities
Sure, I know you just want to fly.  But, weather is not perfect or controllable at any flying site in the world.   There is an amazing Waterfall just outside of town, about a 15 minute drive to get to the trail head.   Picture a stone walled canyon about 500 feet deep with two waterfalls at the upstream end.   On the way down, you can visit come natural caves on the wall of the canyon.   We visit this if there is a day with bad weather.
There are horseback riding stables in town and just outside of town.
There are hiking trails not far from town.
They rent bikes and also quad motorcycles in town.
Every February, there is a Strawberry Festival in town.   Driscol Strawberries are grown in fields near the town, these are one of the largest brand of strawberries sold in the US during the winter months.
Just outside of town there is a spot with a collection of huge granite rocks called "Las Piedrotas".   They charge a minor fee to walk around near the rocks.  We go there sometimes after flying, it is also a good spot to practice kiting.
What is included – Rates – Dates for 2019
Dedicated Driver and Retrievals for all flying.
Pick up and drop off at Guadalajara International Airport.
Coaching Clinics about Thermal Flying and Safety
Launch Coaching and Radio Guidance available for every flight.
For those ready, XC guidance.
Meals for any Day Trips (Arrival Meal on way to Tapalpa, Trips to Colima, El Rincon or San Marcos)
Welcome Meal and some Extra nice meal/s TBD.
Hotel
Rates
1 Week Tour

–


Private Room $1450 
Shared Room $1250
Specials and Conditions   

All pilots need to be P2 or Higher Rating to attend.
Returning Pilot —> Discount $100   
P3 Pilots —> Discount $50
P4 Pilots —> Discount $100
Early Sign Up!!!   —–>  Prior to October 1, Discount $125
Sign up requires $300 "non-refundable" deposit.  Full Payment required prior to Dec. 1 for those with deposits.  After Dec. 1, full payment for all others.
2 Week Tour

– You are special, come for two full weeks!


Private Room $2500  

Specials and Conditions   

All pilots need to be P2 or Higher Rating to attend.
Returning Pilot —> Discount $100   
P3 Pilots —> Discount $50
P4 Pilots —> Discount $100
Early Sign Up!!!   —–>  Prior to October 1, Discount $125
Sign up requires $300 "non-refundable" deposit.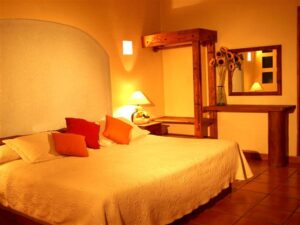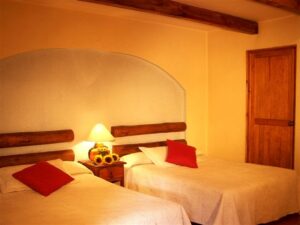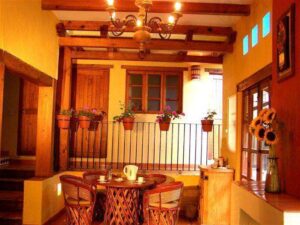 Dates:
Week 1     Jan 5 – Jan 12  (Last week to book)


Week 2    Jan 12 – Jan 19


Week 3     Jan 19 – Jan 26


Week 4     Jan 26 – Feb 2
2017 Group from Week 2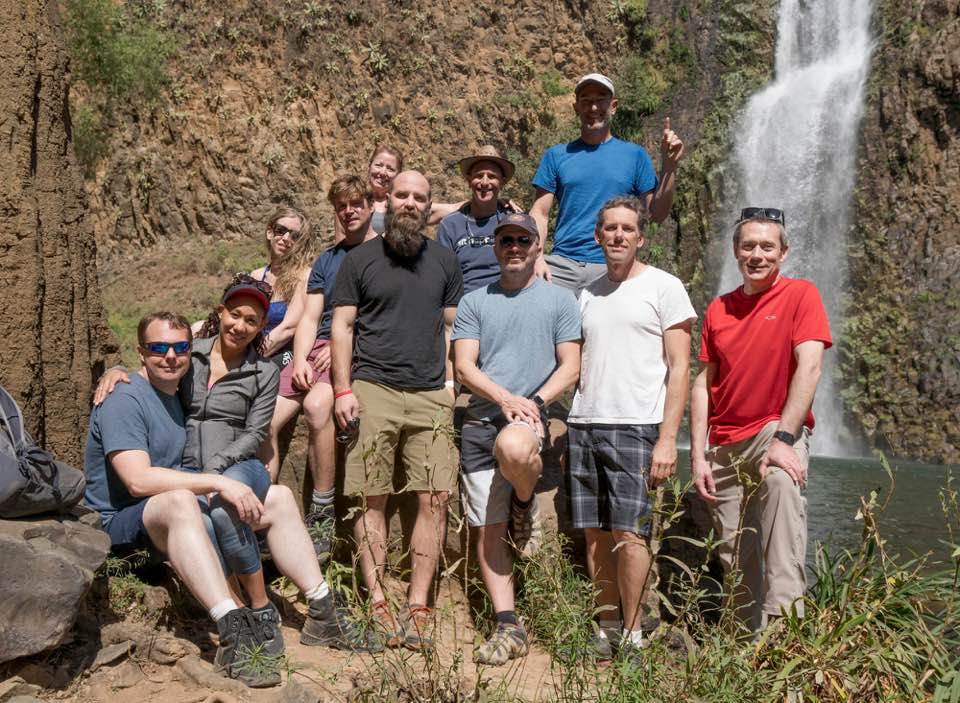 Videos of Flying in Tapalpa and Colima – (do not watch, if you do not want to come)